2018 Kia Rio Named One Of The Best Vehicles For Hispanic Families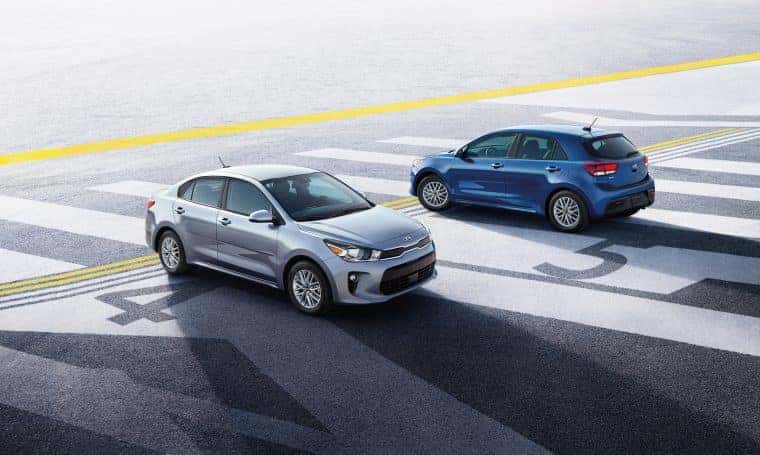 2018 Kia Rio
IRVINE, California, December 11, 2017 – The all-new 2018 Kia Rio was honored by being named among the "10 Best Vehicles for Hispanic Families" by the Hispanic Motor Press Foundation. With its "fun-to-drive character," innovative technology and fuel efficiency, the Rio won over judges to take first place in the subcompact car category.
Since its founding in 2009, the goal of the Hispanic Motor Press Foundation (HMPF) is to "educate and help the Hispanic Consumer to move towards mobility that is clean, affordable, capable of reducing greenhouse emissions and improve our air quality." The non-profit foundation 501(c)3 also provides educational content that "helps the Hispanic Consumer to understand the long-term benefits of clean transportation."
With over 250 new car models to choose from, the judges for the 2018 awards are comprised of car expert journalists and influencers throughout the industry, including Camilo Alfaro, the CEO of Autoproyecto, and Karen Blanco, Editor of Negocios Magazine, "the number one source for Hispanic business makers in the country."
The Hispanic and Latino community has a large impact on the automotive industry, with data showing that Hispanics are projected to spend about $18 billion on new vehicles this coming year, which accounts for roughly twenty-five percent of sales growth, influencing companies to incorporate the wants and needs of the largest minority group in the country.
"Hispanic consumers are savvy shoppers," said Kia Motors America Vice President of Product Planning, Orth Hedrick. "This fourth-generation Rio makes significant improvements over its predecessor in design, technology and passenger comfort, and our latest HMPF award is a testament to Kia's unbeatable combination of quality, reliability and value."
---
About Plaza Auto Mall
Plaza Auto Mall is New York's automotive destination. If you are looking for a new car, truck, or SUV in Brooklyn, New York, Plaza Auto Mall is your one stop shop. We have all of the latest vehicles from multiple brands, including Hyundai, Honda, Acura, Toyota, Kia, and more at our dealership! We have a robust online car searching tool that makes it easy to find your next vehicle. You can also apply for car financing, schedule appointments for automotive servicing, and more. Give us a call today or schedule your appointment with an agent and get into a great new vehicle as soon as possible! For more information on Plaza Auto Mall, visit PlazaAutoMall.com